CECH PROVED RIGHT WITHUNITED OUTCOME
Chelsea legend Petr Cech was proved right with the outcome of the Premier League clash between the Blues and Manchester United.In a chat with the official website of Chelsea, Petr Cech warned his team that the United game would be tricky despite the change of manager at Old Trafford.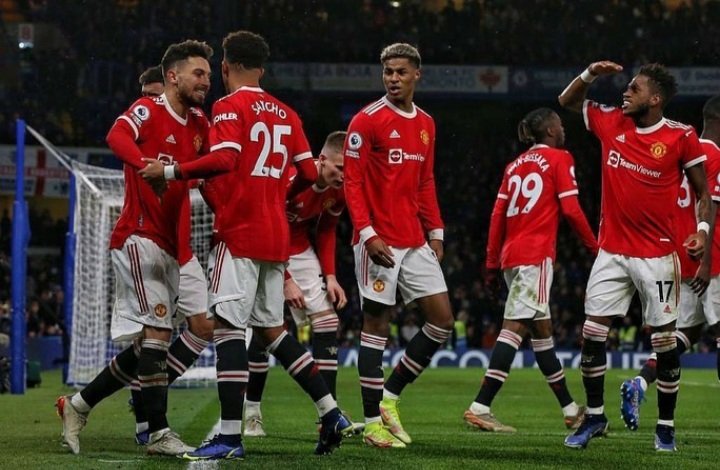 Petr Cech was right with his pre-match prediction for the visit of Manchester United as Chelsea had to settle for a 1-1 drawand that dented their hopes of winning the Premier League title.
Chelsea had a three-point lead at the top of the table ahead of the Manchester United game. The Red Devils had caretaker manager Michael Carrick in their dugout after he was appointed into the role on the back of Ole Gunnar Solskjaer's dismissal.
The biggest talking point for Carrick and Manchester United ahead of the Chelsea game was the presence of star player Cristiano Ronaldo. The Portuguese player was dropped for the Chelsea clash as Carrick went for a front three of Jadon Sancho, Bruno Fernandes and  Marcus Rashford.
Manchester United didn't offer much when it comes to their attack and they had to weather the early storm from the Blues. Red Devils goalkeeper David De Gea made two cracking saves to deny Callum Hudson-Odoi and German defender Antonio Rudiger as the two teams settled for a goalless draw at the break.
Five minutes into the second half, Brazilian-born Italian international Jorginho made a mistake in the Chelsea half and he was punished by Manchester United winger Sancho who gave the visitors the lead. The advantage lasted until the 69th minute when Manchester United right-back Aaron Wan-Bissaka was adjudged to have brought downThiago Silva in the box.
With the result against Manchester United, Chelsea had their lead cut down to one point and they have since been displaced at the top of the table after they were beaten 3-2 at London rivals West Ham United on Saturday.