THE 25 GOALKEEPERS WITH THE MOST CLEAN SHEETS: CECH, SEAMAN, JAMES
Sir Alex Ferguson always held the opinion that, while attackers win games, it was defence that won league titles – as this list of the goalkeepers with the highest number of clean sheets in Premier League history demonstrates. While goalscorers and creators generally garner most of the spotlight due to their exploits up front. every Premier League team that's worth its salt has an excellent shot-stopper between the sticks.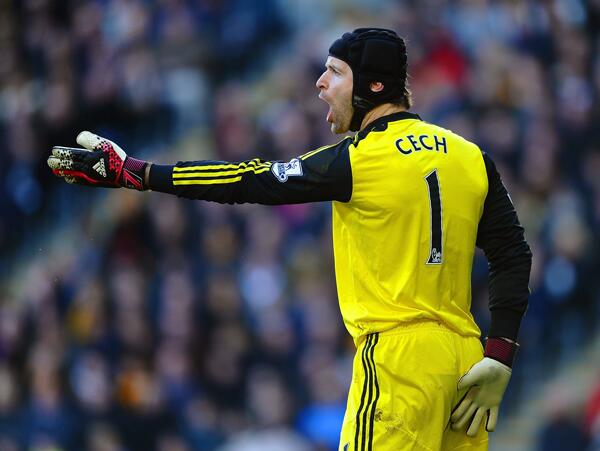 Of the 12 goalkeepers with the most clean sheets in the competition's 30-year history, six have lifted the Premier League title while the others are renowned as goalkeeping stalwarts that have represented a number of clubs with distinction. It's no surprise to see Petr Cech at the head of our list. After signing for Chelsea in 2004, Cech only conceded 15 league goals in his first season as Jose Mourinho's side swept all before them.
David James (Liverpool, Aston Villa, West Ham, Man City, Portsmouth) – 169
Mark Schwarzer (Middlesbrough, Fulham, Chelsea, Leicester) – 151
David Seaman (Arsenal, Man City) – 141
Nigel Martyn (Crystal Palace, Leeds, Everton) – 137
Pepe Reina (Liverpool, Aston Villa) – 136
=7. Brad Friedel (Liverpool, Blackburn, Aston Villa, Tottenham) – 132
=7. Tim Howard (Man Utd, Everton) – 132
=7. Edwin van der Sar (Fulham, Man Utd) – 132
David de Gea (Man Utd) – 130
Peter Schmeichel (Man Utd, Aston Villa, Man City) – 128
Joe Hart (Man City, Birmingham, West Ham, Burnley) – 127
Hugo Lloris (Tottenham) – 120
Shay Given (Blackburn, Newcastle, Man City, Aston Villa, Stoke) – 113
Jussi Jaaskelainen (Bolton, West Ham) – 108
Thomas Sorensen (Sunderland, Aston Villa, Stoke) – 107
Ben Foster (Man Utd, Birmingham, West Brom, Watford) – 92
Ederson (Man City) – 91
Paul Robinson (Leeds, Tottenham, Blackburn, Burnley) – 86
Kasper Schmeichel (Man City, Leicester) – 82
Lukasz Fabianski (Arsenal, Swansea, West Ham) – 81
=22. Tim Flowers (Southampton, Blackburn, Leicester) – 80
=22. Simon Mignolet (Sunderland, Liverpool) – 80
Ian Walker (Tottenham, Leicester, Bolton) – 77
Mark Bosnich (Aston Villa, Man Utd, Chelsea) – 74