CECH HAS HIS SAY ON ARSENAL TARGET
Former Chelsea goalkeeper Petr Cech has revealed what he thinks about Slavia Prague striker Abdallah Sima who has been a huge topic of discussion and is currently making a name for himself, while also attracting a lot of interest from a host of clubs across Europe, including Arsenal.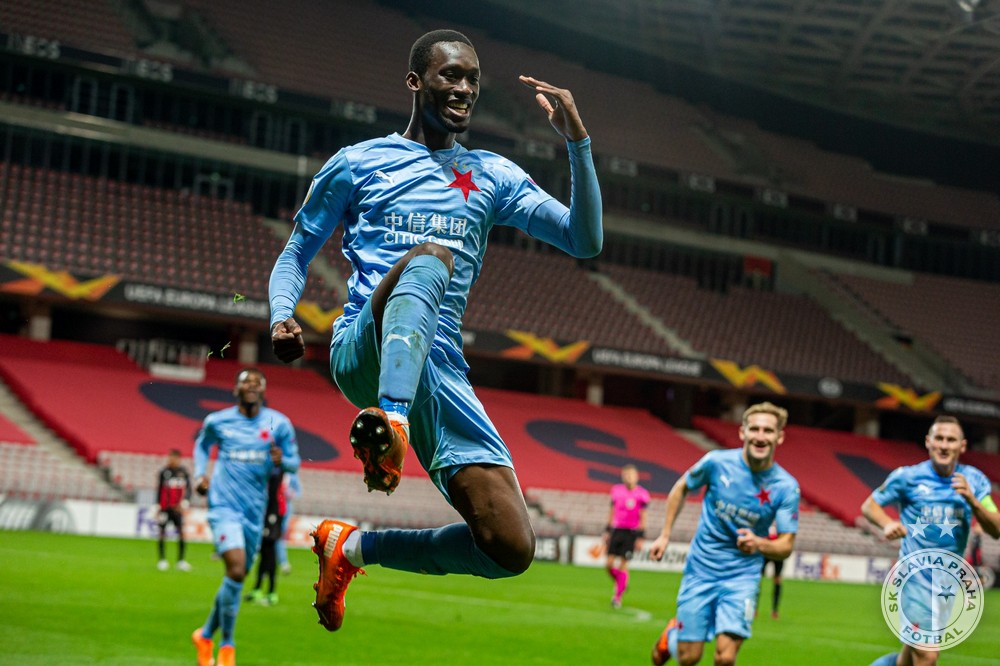 Cech has said that he has no surprises at all that the striker is attracting huge interest because he's a great player and deserves to be playing for a bigger team than he is currently doing. This month will mark the fourth one that the young striker has been linked to joining Mikel Arteta's Arsenal, and the move could well happen sometime in the future.
The 19-year-old star was deployed to the Slavia attack in last Thursday's Europa League quarter-final first-leg clash with the Gunners and once again he impressed onlookers with his brilliant skills and footballing brain – two of the major skills that contribute to make him such a highly sought-after player at the moment.
Although he was not able to find the back of the net against Arsenal, he showed promising signs of a young striker who is willing to learn more and improve his gene. He showed just how much raw talent he is and also signs that if placed under the right management, he would improve his game and become a star striker for his next club in the future.
Speaking about the striker, Cech said he knows the youngster is attracting a lot of interest and talks at the moment, and that he deserves all the attention he is getting. The Chelsea legend also said that it would not be a thing of surprise to him if Sima eventually swaps Slavia for a Premier League side and follow in the steps of Tomas Souceck and Vladimir Coufal who have done so in recent years.