CECH BACK ON THE PITCH AGAIN
Chelsea legend Petr Cech is back playing professional football again after he made his return to the pitch during a recent game in Premier League 2. Premier League 2 is a league designed for the u-23 players in English football. Petr Cech had retired from football after the Europa League final last year. He was in goal for Arsenal as the Gunners were thrashed 4-1 by Chelsea in that Europa League final in Baku, Azerbaijan. Upon his retirement, Petr Cech returned to Chelsea as a technical and performance director in June 2019.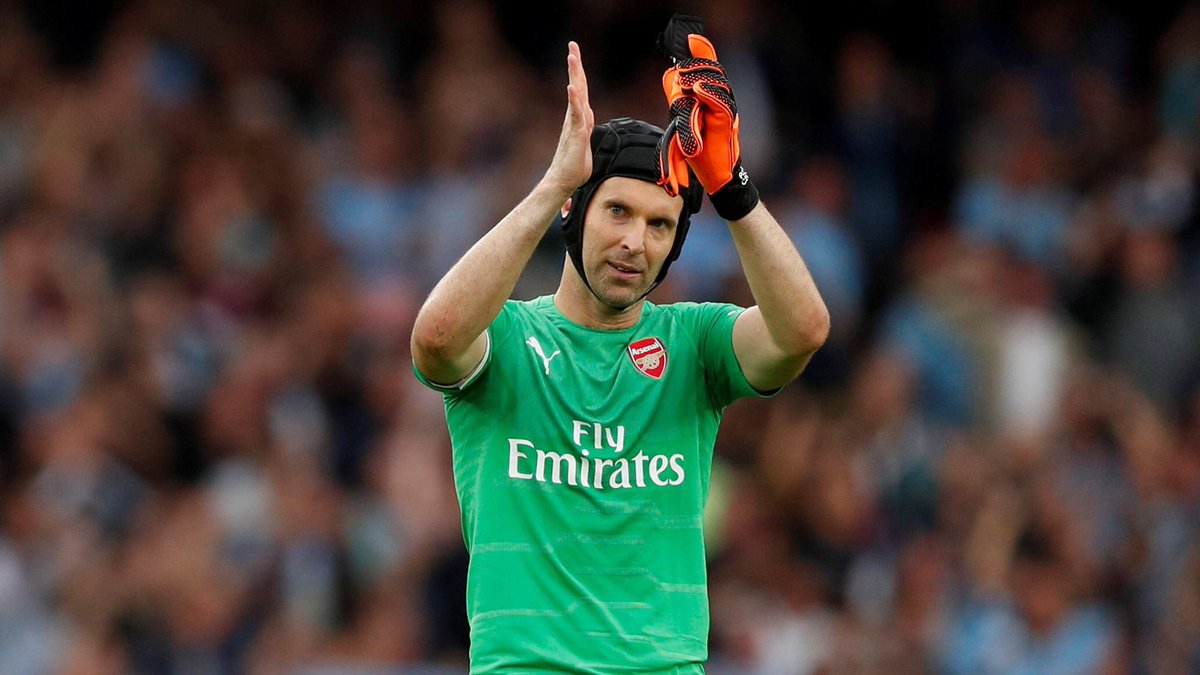 Petr Cechsigned for Chelsea in 2004 from Rennes in the French top flight and he was at the club for over a decade before the Czech Republic native signed for Arsenal in a £10m deal in 2015 after he lost his place as the first choice Chelsea goalkeeper to Thibaut Courtois. Petr Cech won several major trophies during his time at Chelsea including the big one, the 2011/12 Champions League title. He played a big role in the final against Bayern Munich at the Allianz Arena as he saved a penalty during extra time of the game before emerging the hero in the penalty shootout.
He returned to the pitch for the London Derby clash with Tottenham Hotspur in Premier League 2 two weeks ago in what was his first professional match since he announced his retirement last year. Petr Cech returned to play professional football 18 months after his retirement. The Czech Republic goalkeeper has been training with the senior team at Chelsea this season. Several Premier League enthusiasts were stunned when Chelsea named Petr Cechin their Premier League squad for this season. He was named in the Blues squad earlier this season. When asked by reporters, Chelsea boss Frank Lampard said that Cech was named in the squad as an emergency goalkeeper cover.