CECH: 2019 EUROPA LEAGUE FINAL REVIEWED
Czech football icon Petr Cechspent over a decade at Chelsea before he moved to London rivals Arsenal in 2015. Cech became a Chelsea player when they paid French team Rennes £9m to secure his transfer in 2004. He had to leave Chelsea after losing his place in the starting XI to Belgian shot stopper Thibaut Courtois while Jose Mourinho was manager for his second spell with the Blues.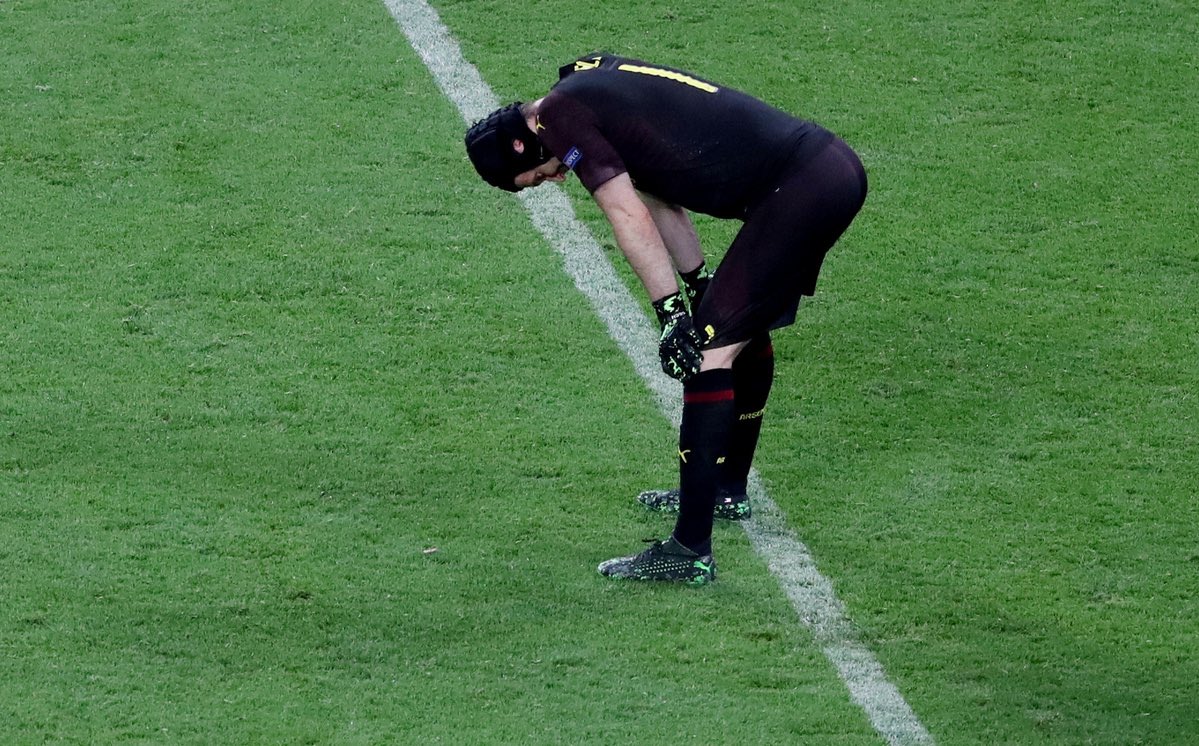 North London giants Arsenal paid £10m to sign Petr Cech from Chelsea. Mourinho didn't want him to join a rival team, but he was overruled by owner Roman Abramovich who rewarded the Czech for his years of service at the club. Cech signed a four-year deal when he joined Arsenal from Chelsea until the summer of 2019. Ironically, Cech played his last game as a professional footballer in the colours of Arsenal during the 2019 Europa League final clash with Chelsea in Baku, Azerbaijan.
Petr Cech started the Europa League final in the Arsenal goal ahead of first choice goalkeeper Bernd Leno and he picked the ball out of his net four times.
After a goalless affair in the first half, Chelsea took the lead in the aforementioned Europa League final through ex-Arsenal star OlivierGiroud who had joined the Blues from the Gunners in January 2018. The goal from Giroud came four minutes after the break. Spanish attacker Pedro Rodriguez doubled the lead for Chelsea on the hour mark before Eden Hazard scored a 65thminute penalty to edge the Blues 3-0 ahead and put the game beyondthe reach of the Gunners. Alex Iwobipulled one back for Arsenalon 69 minutes having come on as a substitute. Hazard then made sure there would be no Gunners comeback with the fourth Chelsea goal in the 72nd minute to wrap up a 4-1 win for his team.