Cech tells Wayne Rooney to forget about scoring
Arsenal goalkeeper Petr Cech is determined to keep a clean sheet when the Gunners take on Everton at Goodison Park on Sunday afternoon. The Gunners secured a 1-0 triumph over Red Star Belgrade and Cech wants to continue the winning habit with a victory versus their Merseyside counterparts.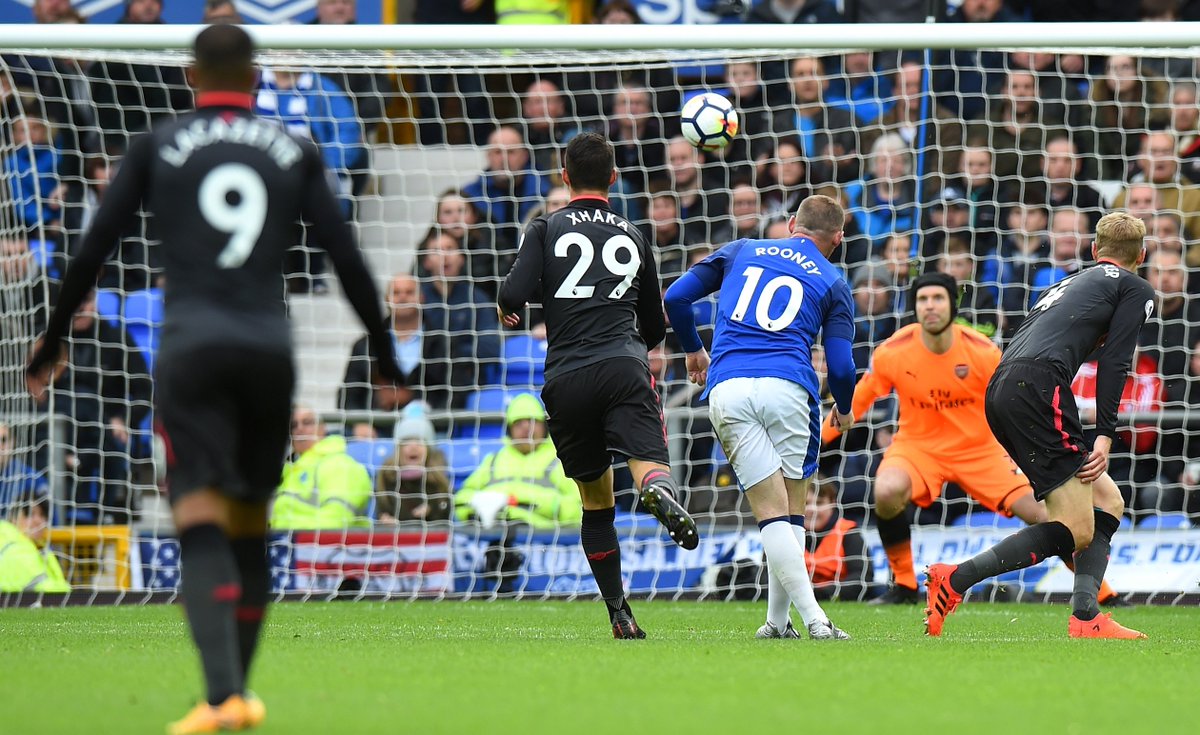 Rooney scored his maiden goal against the Gunners as a 16-year-old back in 2002, and the former England international is hoping to replicate the feat on Sunday, although Cech has other plans in mind. In a reported quoted by ESPN, the 35-year-old said: "Wayne has a great memory of that day. I remember seeing it on TV and it was a great effort to beat Seaman. Wayne is one of the world's best strikers and when you score the most goals for Manchester United it shows how good you are.

"He has gone back to Everton and keeps scoring goals. Hopefully, we'll not allow him to shine like he did that day. We know a lot more about him now of course because he has been at the top of the game for 15 years. We both need to win. It is always tough when you go to Everton but we'll go there to be resolute, strong, and ready."
Arsenal are yet to win a league game on the road this term, but Cech admits that his side need to secure points on their travels in order to keep up with their close rivals. The north London club put in a solid performance against Watford last weekend, but they were undone by the lack of organisation in the dying minutes of the game, which cost them dearly in a 2-1 defeat.
Everton have won just two of their previous 23 outings against the FA Cup holders, and Arsene Wenger's side will be relatively confident of securing a triumph, so long as their key players including Mesut Ozil and Alexis Sanchez turn up for the encounter. Arsenal could go equal on points with fourth-placed Chelsea with a victory on Sunday afternoon.