Petr Cech is expecting the Premier League title to make it to the last match before the winner can be determined this season, due to the number of in-form possible contenders.
Unlike last season when Leicester City were crowned champions with two games remaining, as Arsenal, Tottenham and Manchester City all fell away in the final months of the campaign.
Nevertheless, the former Czech Republic international has identified a number of potential winners in the ongoing season, although he is desperate for his side to come out on top and claim a first EPL since 2004.
Mauricio Pochettino has surprisingly claimed that it is not advisable to compare Arsenal and Tottenham at this moment, but he is feeling confident that his team can beat Arsenal during the weekend despite Spurs' poor form.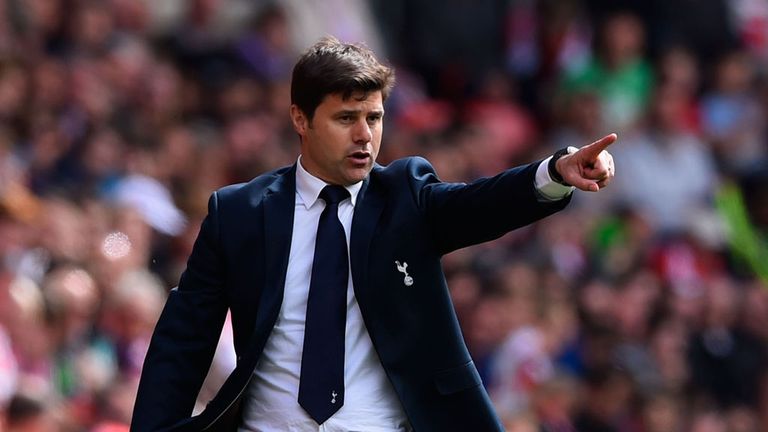 Tottenham have not won any games in their last six matches. They are clearly looking like a team devoid of confidence, but the North London derby has produced some surprising results in its history.
Arsenal goalkeeper Petr Cech has stated that he wants to win trophies with the Gunners.
He said that he is still hungry and that he wants to end his career with the London club. The goalkeeper who joins the Gunners from Chelsea said that he has won everything with Chelsea and that he wants to do the same with Arsenal.
He believes that Arsenal has a good squad and that they are capable of challenging for trophies this season. He admitted that the club has been through some difficult situations in the past especially when they were building the stadium, but things have changed now. He said that the club is not a selling club anymore and that they are capable of holding their best players.
Arsenal were hugely thankful for goalkeeper Petr Cech in the 0-0 draw with Middlesbrough.
The former Chelsea goalkeeper produced a string of excellent saves to keep the newly promoted team at bay. It was a rather surprising performance from the home team at the Emirates stadium. Arsenal came into the game with an opportunity to stretch ahead in the Premier League title race. After Tottenham could only manage a 0-0 draw against newly promoted Bournemouth, Arsenal were eyeing the top spot with a couple of points ahead of the chasing pack.
Arsenal No. 1 Petr Cech insists the club is fine despite early stumbles into the new campaign. Arsenal started on a not-so-good note, losing to Liverpool 4-3 despite going one up first.
They returned to pick a point when they played last season winners Leicester City who beat them to the Premier League title. Arsenal got their first win after their third game against Watford. Watford record signing Roberto Pereyra scored for Watford to see the score line at 3-1 at the end of the encounter.
Arsenal goalkeeper Petr Cech said that he cannot blame the fans for booing the team after the defeat against Liverpool.
He stated that the fans paid their money to come and watch the game, and it is normal that they voice out their opinion. This is the second time in a row that Arsenal has lost its opening game at home and fans are becoming increasingly restless. Worst of all, the club has only made one signing so far this season and fans fear that there will be a repeat of last season's performance.
Petr Cech said that he understand the fans as they came to the game expecting their team to win the first game of the season.
Czech Republic have to overcome the absence of star midfielder Tomas Rosicky in order to book a place in the last 16 of the Euro 2016, according to goalkeeper Petr Cech.
This could be the last major tournament for the former Chelsea goalkeeper and he wants to make the most out of it. After a disastrous start to the tournament, Czech Republic have everything to play for in the final game against Turkey. They narrowly lost the opening game of the tournament to Spain before going on to achieve a 2-2 draw with Croatia in the previous game.
Qualifying for the last 16 of the competition still remains within Czech Republic's hands, but they are severely handicapped by the absence of former Arsenal midfielderRosicky.
Czech Republic goalkeeper has stated that he was disappointed with the early exit from the Euros.
He said that he did not expect his team to perform poorly in France, and he had hope that they could at least get out of the group stage.
The Czech Republic was drawn in a group comprising of Spain, Croatia and Turkey and finished last in the group. Petr Cech admitted that he knew that it would be hard against Spain and Croatia, but they had hope that they could beat Turkey and make it to the next round. Instead, they find themselves beaten by Turkey by 2-0.
Ex-Chelsea shot stopper, Petr Cech has been named among the best signings for the just ended English Premier League.
The goal keeper was named alongside Manchester United's Anthony Martial and others, with Leicester City players dominating. Few would have predicted Leicester City players dominating the PFA Team of the Year back in August, but by now it won't come as much surprise to see a fair few Foxes players in our new signings XI of 2015/2016, having completed their fairly tale season successfully.
Arsenal has once again fell short from their objective of winning the coveted Premier League title which they have not won in over 10 years. Despite not being able to secure the English title, there have been a few standout players in Arsenal that have performed at a high level in this season and PetrCech is one of those.
The 33 year old shot-stopper has kept 15 clean sheets in 33 matches and PetrCech has been voted as the Player of the year from Czech Republic, this is 8th time that the veteran player has secured this individual award, which is more than any other footballer ever.